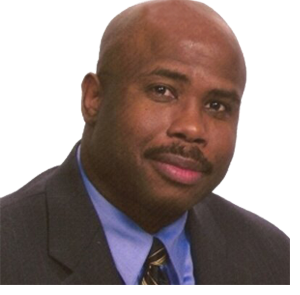 Ty Howard is the CEO and Editor-in-Chief of the online magazine, MOTIVATION, (www.motivationmagazine.com).
He's a nationally recognized dynamic motivational speaker, habits consultant, personal and professional development consultant, best-selling author, hazing and bullying prevention expert.
Ty is also the creator and lead facilitator of the registered trademarks Untie the Knots® Process and You Were Born to Be G.R.R.R.R.E.A.T.!!!!™ Process.
Community Humanitarian and Philanthropist
– The Ty Howard College Scholarship Fund Program
Ty Howard, a.k.a. Mr. Untie the Knots®, is an internationally respected authority on self-development 
and business-development.
He is a habits consultant, relationship development expert, teacher, Untie the Knots® Coach, personal and professional development expert, and best-selling author (Book: Untie the Knots® That Tie Up Your Life: A Practical Guide to Freeing Yourself from Toxic Habits, Choices, People and Relationships) who has dedicated his life to teaching knots-free living and relationship building to organizations, individuals, and families around the world. His business acumen and easy-to-follow-and-apply strategies have propelled top organizations to frequently seek his counsel and advice.
His admirable communication skills have helped him become one of America's most popular professional speakers on the circuit today. Ty's solid research and practical strategies background have made him a trusted source for professional and personal development guidance on five continents.
When Ty Howard was an active part of the U.S. Navy and then Corporate America, he consistently
excelled in highly visible positions, including Human Resources Generalist, Executive Office Manager,
Corporate Training & Development Manager, Intervention and Behavior Specialist Manager, Outside
Sales Account Manager, and Sales Trainer. He managed, trained, evaluated, coached, and led employee teams of 4 to 300 full-time and part-time personnel working in demanding and fast-paced environments.
For over the past 18 years, Ty Howard as the Founder, Chairman and CEO of InspiraGen Institute, LLC has built and grown a successful, diverse professional and personal development firm based in Baltimore County, Maryland. InspiraGen Institute, LLC is a conglomerate of internationally recognized businesses: MOTIVATION magazine, MOTIVATIONmagazine.com, TyHoward.com, Ty Howard Seminars™, Knots Free Publishing, Knots Free Media, Ready2GoSpeeches.com, and The Baltimore Worldwide Speakers Bureau. They share Ty's vision, discipline and passion to inspire, uplift, empower, and provide tools for change and growth for individuals and organizations throughout the world.
Ty Howard and InspiraGen Institute, LLC provides 5 scholarships to deserving young college bound
students within his community each year. Since the inception of the Ty Howard College Scholarship Program, InspiraGen Institute, LLC has granted more than 25 scholarships, worth over 50 thousand dollars. Ty Howard is considered a dynamic professional speaker, humanitarian, business leader, entrepreneur, and quality person by all who have the privilege to encounter him! He does not just talk motivation, healthy habits, teamwork, leadership, change management, service excellence, relationship development, employee morale, business, and personal success—he lives it.
Ty Howard's Contact Info:
Ty Howard & InspiraGen Institute, LLC
6400 Baltimore National Pike, Suite 134
Baltimore, Maryland 21228
Phone: (443) 982-7582 • Toll Free: (800) 385-3177 •
Website: www.TyHoward.com
Related posts: