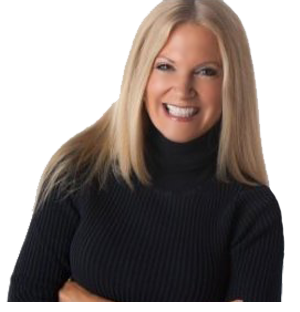 Terry Cralle, RN, MS, CPHQ is the cofounder a sleep disorders center located in Charlottesville, Virginia and is a passionate and enthusiastic sleep health and wellness advocate.
She holds the designations of Registered Nurse, Certified Clinical Sleep Educator and Certified Professional in Healthcare Quality and serves as a national resource for sleep health awareness and education.
As a self-proclaimed "sleep activist," Terry has worked closely with such organizations as Better Sleep Council, American Sleep Apnea Association, Start School Later, and the WorldBed organization and she educates a wide variety of audiences on the critical importance of sleep to physical and psychological health, growth and development, safety, optimum functioning, productivity, peak performance, and quality of life.
Terry's experience in sleep medicine is extensive and includes clinical research, patient care and educational workshops for healthcare providers. She is a frequent lecturer, speaker, and author on sleep issues and provides sleep health and wellness consulting services to sleep clinics, schools, community organizations, hospitals, universities, U.S. corporations, and employee wellness companies. Terry is also involved with sleep surface design, consulting with several industry leaders in bedding product development. 
Terry holds a B.A. in Sociology from Randolph-Macon College. She received her Bachelor of Science in Nursing at the Virginia Commonwealth University and completed a Master's of Science in Healthcare Management from the Finch University of Health Sciences at the Chicago Medical School.
Terry Cralle can be contacted through her website:
And her Facebook Page:
---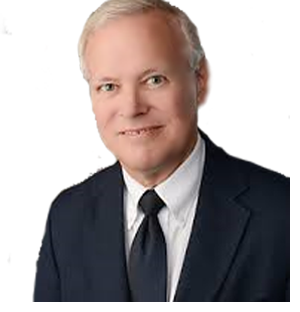 William David Brown, PhD, DABSM, CBSM has treated hundreds of patients for a full range of sleep disorders over the past twenty-three years while serving as the clinical director of several hospital-based and free-standing sleep centers.
He is currently a Sleep Psychologist at Children's Medical Center in Dallas where he is the primary clinician diagnosing and treating pediatric insomnia using behavioral techniques. Additionally, he is starting a fellowship in pediatric behavioral sleep medicine and serves as Assistant Professor in Psychiatry at UT Southwestern Medical School in Dallas, where he obtained his training in sleep medicine.
Dr. Brown is a Diplomate of the American Board of Sleep Medicine (one of the few PhDs in the U.S. to hold that distinction), a Fellow of the American Academy of Sleep Medicine, and is certified in behavioral sleep medicine. He is a provider of Cognitive Behavioral Therapy, the mainstay in insomnia treatment today. He is in a very elite group of doctors who treat insomnia and are certified in behavioral sleep medicine; there are fewer than 200 doctors in the United States who hold that distinction.
His academic writing on the subject of sleep has included articles for academic journals as well as book chapters on sleep medicine, covering topics such as the neurocognitive and functional impairment in obstructive sleep apnea, parasomnias, insomnia, psychiatric disorders affecting sleep, and the effect of medication on sleep. He has also contributed to books on polysomnography as well as a review book for physicians taking the Sleep Board Exam.
As a lead author of a groundbreaking research paper on adolescent sleep habits and driving, Dr. Brown helped demonstrate that sleep duration and school start times have a negative effect on a teen's ability to drive. Dr. Brown subsequently was an invited speaker to all drivers' education instructors for the state of New Hampshire to discuss sleep as a safety issue for new drivers. In the early 1990s, Dr. Brown was hired by the Employees Assistance Program (EAP) for the State of New Hampshire to provide education on the importance of sleep for all state employees when the state implemented its zero-tolerance policy for employees falling asleep at work. He did the same for the National Transportation Safety Board in New Hampshire when new hours of service rules were being developed for truck drivers. 
Dr. Brown is currently involved in research on thermoregulation and sleep, sleep for children with Muscular Dystrophy, and the use of a novel device to improve muscle functioning and sleep.
More on William David Brown, PhD. can be viewed at:
www.Linkedin.com/pub/w-david-brown-phd-dabsm-cbsm/20/292/349
---
Related posts: