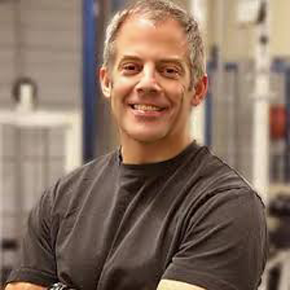 Rusty is the coauthor of Living Wheat-Free For Dummies (Wiley Publishing). He received his B.S. (Commercial and Industrial Fitness) in 1989 from Texas Tech University and his M.S. (Kinesiology) in 1991 from the University of Michigan. In 1991, he began his personal training business in Austin, Texas, and became a Certified Strength and Conditioning Specialist (CSCS) with the National Strength and Conditioning Association (NSCA).
In 1995, he opened Forte Personal Fitness, a private personal fitness studio. Rusty became a Certified Cancer Exercise Specialist with the Cancer Exercise Training Institute when he saw the particular needs that cancer patients have before, during, and after diagnosis and treatment. He is a regular Contributing Expert for DailyRx.com.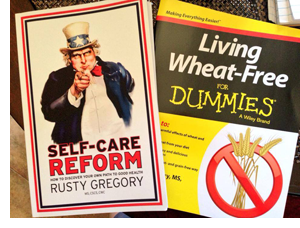 Rusty is also a Certified Wellness Coach (CWC), a Wellcoaches certification. He helps people make lasting behavioral changes that lead them to become their best selves. Coaching has allowed him to become more empathetic with people and their wellness "issues." He has seen many realize a higher level of wellness and begin to live life with more depth, meaning and purpose.
In writing his books, Rusty drew upon his experiences as a personal fitness trainer and wellness coach as well as his formal training and certifications in both fields of study. His extensive academic background has influenced the writing of his books and given him the tools to train people in a way that enhances their lives through health, fitness and wellness.
Rusty lives in Austin, Texas, with his wife and three children.
If you're interested in talking about your health and wellness, please contact Rusty through:
Related posts: