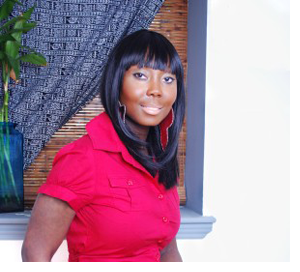 Judith Mills CEO and Founder is a Biomedical Scientist graduate of UMDNJ maters program, she is an adjunct professor of Biology and College success Seminar, and brilliant speaker.
She shares her love of science to her students and teaching them techniques towards a successful college degree. As a patient herself, she lives life everyday with hope, unwavering faith, and optimism that one day her fight will conclude in a cure for the disease.
She fights for the unheard and live for the willing and a woman of exceptional courage, vibrancy, and indestructible determination. Ms. Mills created Butterfly Walkers Inc., as comprehensive non-profit team that has been dedicated to raising funds for lupus since 2003.
About Butterfly Walker:
Butterfly Walkers Inc. is a non-profit organization dedicated to spreading awareness while educating individuals with lupus and their families who do not have insurance and/ or have limited funds to pay medication and treatment, on the resources they can use to get treatment. We have been walking for Lupus since 2001 with Lupus Foundation of America New Jersey Chapter under the name Team MSU, and started walking with the Alliance for Lupus Research under the name Butterfly Walkers at East Rutherford, NJ, home of the New York Jets and The New York Giants.
We also participate in fundraisers, mixers, and speaking engagements opportunities in NJ and NY. We are always looking for volunteers to help us in our quest to raise awareness and improve the many affected lives. We are here to push for early diagnoses by raising awareness of the symptoms to others that will lead to early diagnoses, and raising funds for research in hopes of finding a cure.
To improve quality of life for patients and families. This goal can be achieved by educating people about leading a healthy lifestyle and proper nutrition. We provide general information and skills needed to properly treat the disease.
Judith Mills' Contact Info:
Website: www.BWAHL.org
Facebook: www.Facebook.com/Butterfly-Walkers-Inc-Alliance-of-Hope-for-Lupus
Related posts: